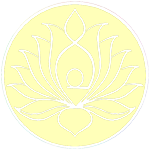 Thousand Buddha Temple
"Not to do any evil, to cultivate good, and to purify one's mind - This is the Teaching of the Buddhas."
Our Mission and Commitments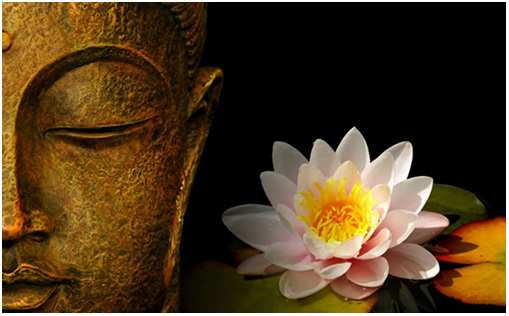 WHAT IS BUDDHISM?
Buddhism can be defined as the true state of the nature of the world, or as the Buddha's teachings.
In the first definition, Buddhism is a path of practice and spiritual development to gain insight into the true nature of …
MEDITATION AND RETREATS
Weekly Meditation Practice
Time: 9 am to 10:30 am on Sunday every week
This weekly meditation practice is geared for people who want to deepen their Vipassana meditative experience in theory, practice, and result…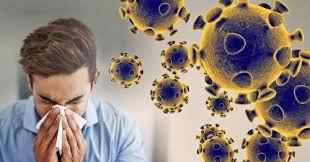 CORONAVIRUS CLOSURE 2021
Our Temple is open on Sundays and Mondays from 9 am to 5 pm, and on Tuesdays from 9 am to 2 pm. The Temple building is closed to the public during meditation and chanting sessions from 10:30 am to 1:30 pm due to Coronavirus, and the Temple building is not large enough for social distancing.
153 Wolfetrail Rd, Greensboro, NC 27406
(919) 349-6892
Events Calendar
Mon
Tue
Wed
Thu
Fri
Sat
Sun

1

2

3

4Sunday Schedule all day


6 am – 7 am (Chanting Shurangama Mantra - Private Session)

9 am - 10:30 am (Weekly Meditation Practice)

11 am - 12 pm (Chanting Mantra of Avalokiteshva)

1 pm - 5 pm (Work Retreat)

5Monday Schedule all day


6 am – 7 am (Chanting Shurangama Mantra - Private Session)

9 am - 10:30 am (Reserved for Fundamental Buddhist Teachings & Practice Paths)

11 am - 12 pm (Chanting Mantra of Avalokiteshva)

1 pm - 5 pm (Work Retreat)

6Tuesday Schedule all day


6 am – 7 am (Chanting Shurangama Mantra - Private Session)

9 am - 10:30 am (Reserved for Introduction to Insight Meditation )

11 am - 12 pm (Chanting Mantra of Avalokiteshva)

7

8

9

10

11Sunday Schedule all day


6 am – 7 am (Chanting Shurangama Mantra - Private Session)

9 am - 10:30 am (Weekly Meditation Practice)

11 am - 12 pm (Chanting Mantra of Avalokiteshva)

1 pm - 5 pm (Work Retreat)

12Monday Schedule all day


6 am – 7 am (Chanting Shurangama Mantra - Private Session)

9 am - 10:30 am (Reserved for Fundamental Buddhist Teachings & Practice Paths)

11 am - 12 pm (Chanting Mantra of Avalokiteshva)

1 pm - 5 pm (Work Retreat)

13Tuesday Schedule all day


6 am – 7 am (Chanting Shurangama Mantra - Private Session)

9 am - 10:30 am (Reserved for Introduction to Insight Meditation )

11 am - 12 pm (Chanting Mantra of Avalokiteshva)

14

15

16

17

18Sunday Schedule all day


6 am – 7 am (Chanting Shurangama Mantra - Private Session)

9 am - 10:30 am (Weekly Meditation Practice)

11 am - 12 pm (Chanting Mantra of Avalokiteshva)

1 pm - 5 pm (Work Retreat)

19Monday Schedule all day


6 am – 7 am (Chanting Shurangama Mantra - Private Session)

9 am - 10:30 am (Reserved for Fundamental Buddhist Teachings & Practice Paths)

11 am - 12 pm (Chanting Mantra of Avalokiteshva)

1 pm - 5 pm (Work Retreat)

20Tuesday Schedule all day


6 am – 7 am (Chanting Shurangama Mantra - Private Session)

9 am - 10:30 am (Reserved for Introduction to Insight Meditation )

11 am - 12 pm (Chanting Mantra of Avalokiteshva)

21

22

23

24

25Sunday Schedule all day


6 am – 7 am (Chanting Shurangama Mantra - Private Session)

9 am - 10:30 am (Weekly Meditation Practice)

11 am - 12 pm (Chanting Mantra of Avalokiteshva)

1 pm - 5 pm (Work Retreat)

26Monday Schedule all day


6 am – 7 am (Chanting Shurangama Mantra - Private Session)

9 am - 10:30 am (Reserved for Fundamental Buddhist Teachings & Practice Paths)

11 am - 12 pm (Chanting Mantra of Avalokiteshva)

1 pm - 5 pm (Work Retreat)

27Tuesday Schedule all day


6 am – 7 am (Chanting Shurangama Mantra - Private Session)

9 am - 10:30 am (Reserved for Introduction to Insight Meditation )

11 am - 12 pm (Chanting Mantra of Avalokiteshva)

28

29

30

31