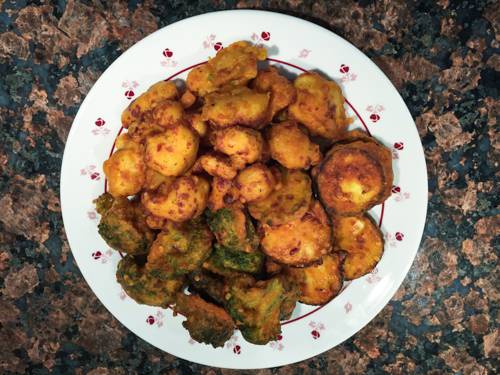 Ingredients
2 pounds Broccoli
38 ozs soft tofu
1 medium leek (use the white part and some green part, sliced into ½ inch slices)
2 ½ cups water
1 ½ cups canola oil to fry tofu
1 tablespoon canola oil
2 tablespoons corn starch
1 tablespoon stir fry sauce
1 tablespoon soy sauce
1 teaspoon black pepper
1 teaspoons dry mushroom seasoning
Directions
Wash, rinse and slice tofu into ½ x 2 inch slices. Lay on paper towels to dry.
Heat a large pan and add 1 ½ cups of oil to fry tofu slices golden brown on both sides. Set aside on paper towels to drain excess oil and let cool.
Cut the fried tofu pieces into thin slices, about ¼" to ½" thick.
Prepare the sauce – Mix corn starch, stir fry sauce, mushroom seasoning and soy sauce with ½ cup of water. Set aside.
Heat 1 tablespoons oil in a frying pan over medium-high heat and fry the leek for 1 minute.
Add broccoli and stir fry for 2 minutes minutes.
Add the remaining 2 cups of water and stir fry for 3 minutes.
Add fried tofu slices in step 3 above and stir fry for 2 minutes.
Add as much of the sauce prepared in step 4 as needed to thicken the liquid into a sauce and continue to stir fry for 30 seconds minutes.
Add black pepper before serving.