Fried Zucchini
Ingredients
3 pounds zucchini, cut in ¾- inch slices
2 tablespoons canola oil, for shallow frying
1 tablespoon crushed pepper flakes
1 teaspoon salt
1 teaspoon dry mushroom seasoning
Directions
Wash zucchini and cut into ¾-inch slices.
Mix zucchini slices with salt, crushed red pepper flakes, and dry mushroom seasoning, and set aside for 3 hours or more.
Heat a medium frying pan on medium high heat stove and add oil.
Fry the zucchini slices until golden brown both sides.
Put the fried zucchini slices on a paper towel to sop up the oil before serve.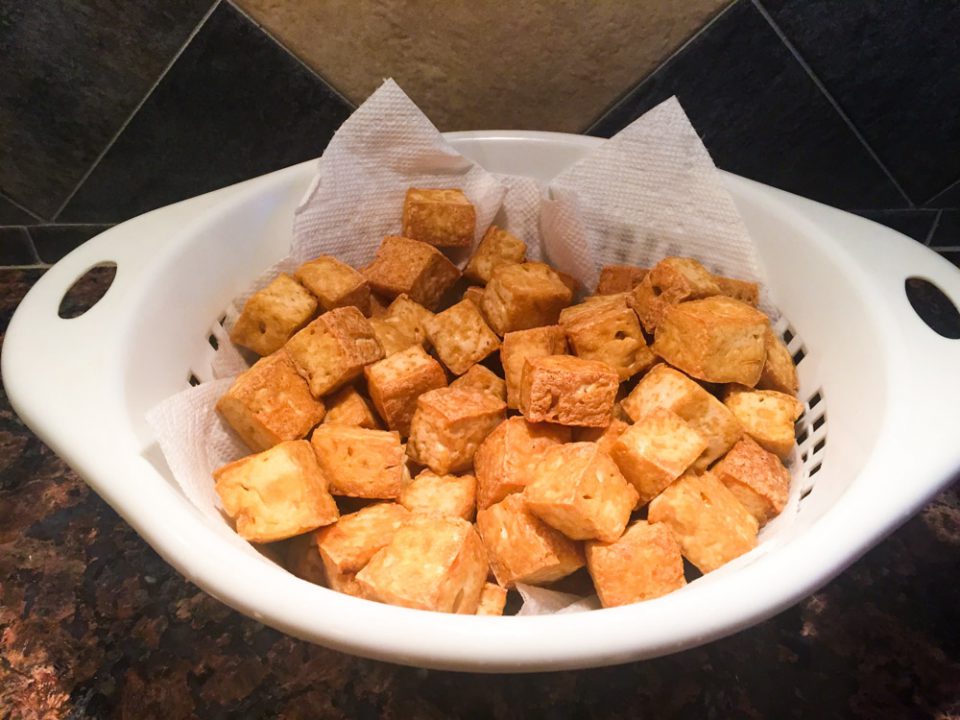 Fried Tofu Cubes
(Fried tofu cubes can be used in a stir fry or soup)
Ingredients
32 ounces firm or medium firm tofu
1 cup canola oil
Directions
Wash, rinse and cut tofu into 1-inch cubes. Set tofu cubes in a single layer on paper towels to dry.
Add canola oil to a saucepan and heat over medium-high heat.
Fry tofu until golden brown on all sides, then set aside on paper towels to absorb excess oil.
Notes: During frying most of the water in the fresh tofu was extracted. The resulting product is very light weight. Depending on the type of tofu, the weight could be reduced by one-half.