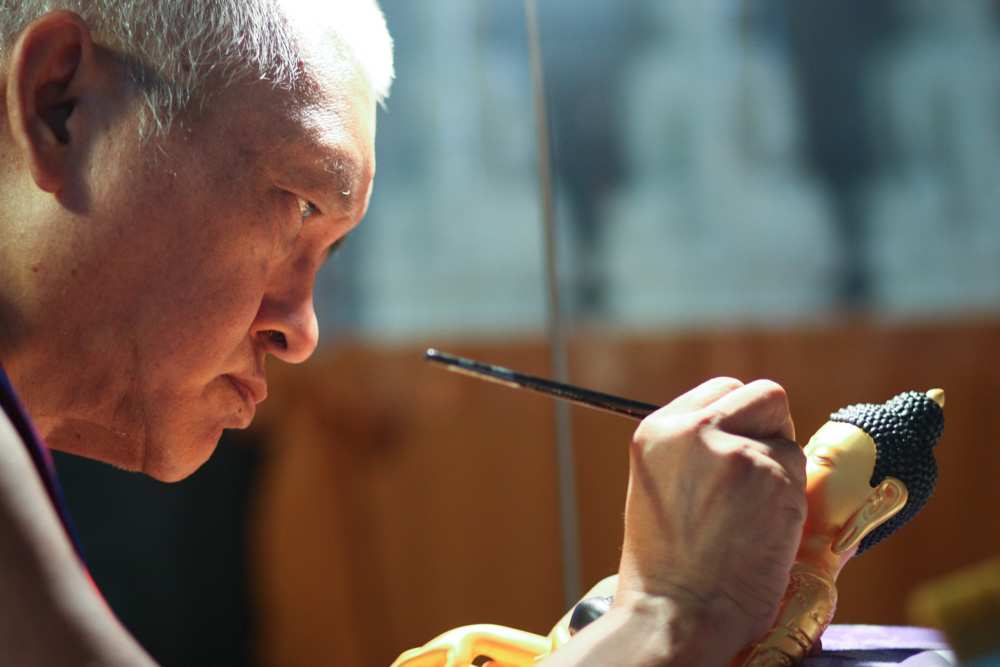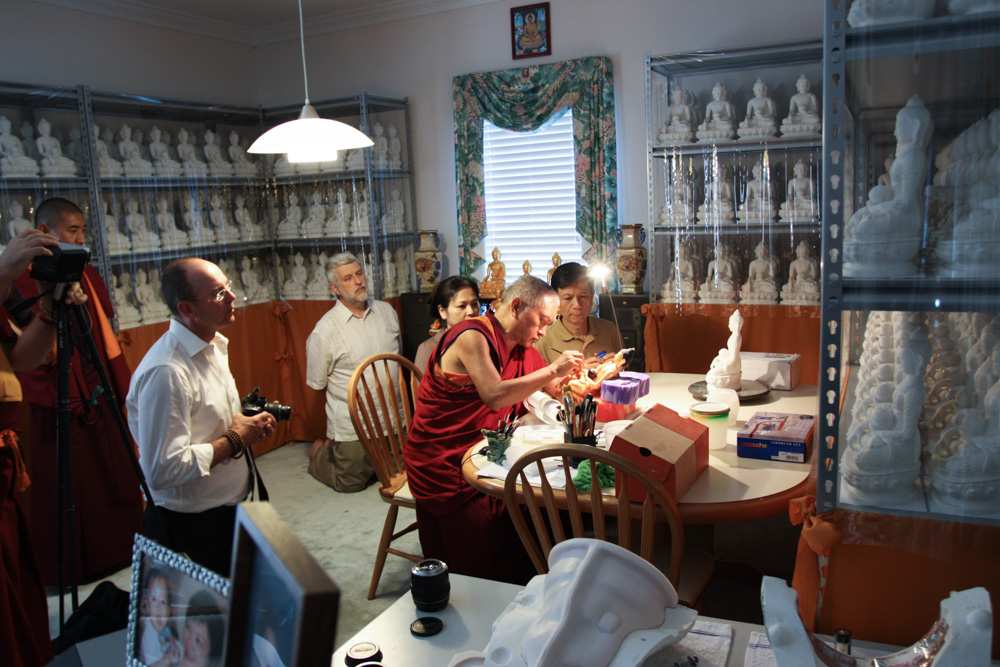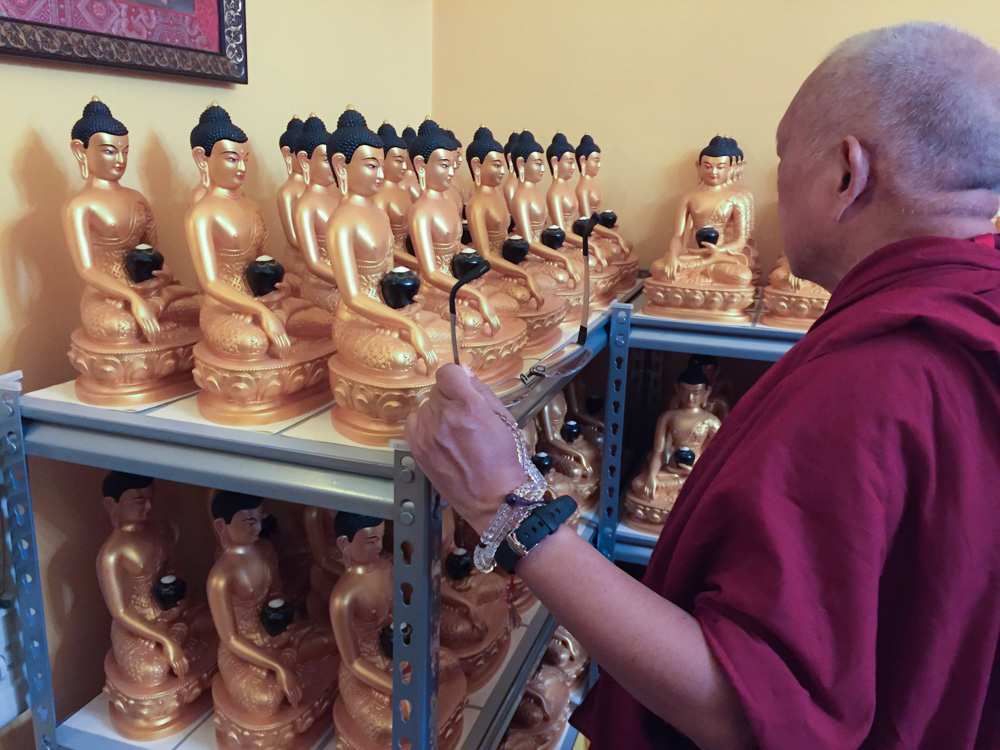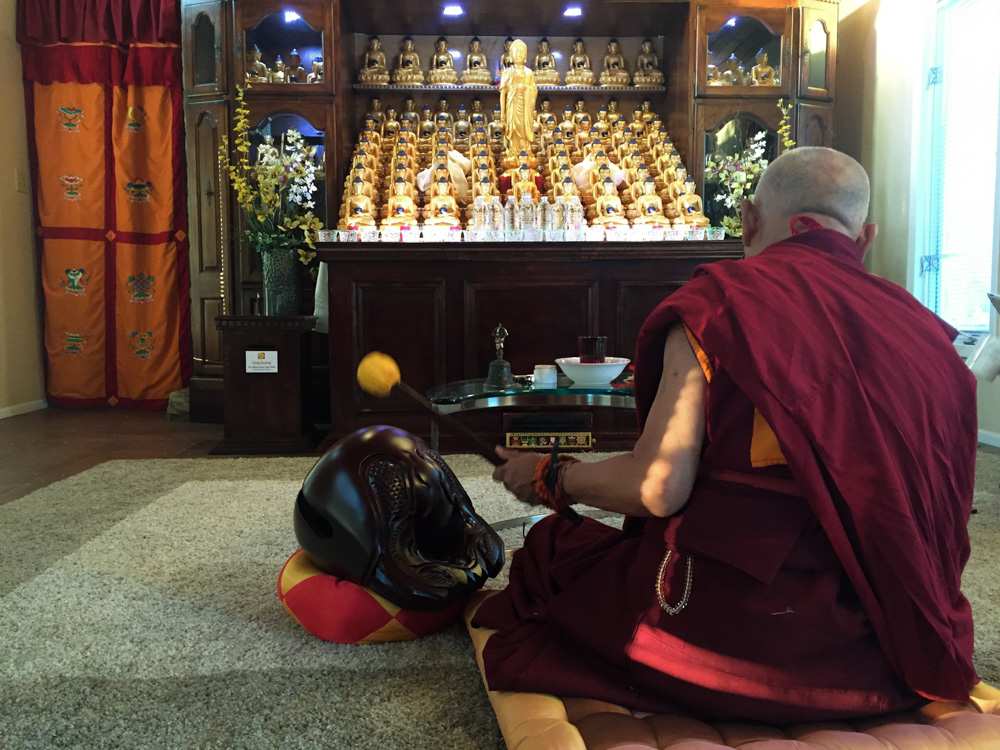 On Sunday, August 26, 2018, during the Ghost Festival, Venerable Thich Phuoc Tinh, President of The Thousand Buddha Temple, and the invited monks and nuns performed a Blessing of the site for the New Gompa (shrine room) of the Thousand Buddha Temple.
Stage 1: A new Gompa will be built that will be graced by 1,000 statues of Shakyamuni Buddha. These 1,000 Shakyamuni Buddha statues, representing all the Buddhas that will appear in this cosmic eon, were lovingly and painstakingly crafted by Buddhists across the United States over the last 13 years. In this stage, rooms will be constructed for students to stay while attending multi-day meditation classes.
Stage 2: A large Bodhisattva Avalokiteshvara (Bodhisattva of Compassion) will be constructed in front of the temple and additional rooms will be built to support more students.
We would greatly appreciate your prayers and donations to help build the Gompa. The Thousand Buddha Temple is a place for study, meditation and practice to bring immediate and long-term happiness to our lives. Your support will bring blessings to yourself and your family, and you will accumulate immeasurable merit in ensuring the Temple serves as a spiritual resource for all who wish to transform suffering into healing and compassion.
Every donation, both large and small, helps. Every donor becomes a part of the Temple's future, helping to bring peace and happiness to many. Every dollar donated goes directly to the construction and completion of the Thousand Buddha Temple's new Gompa.