We want to sincerely thank you for your support our temple by purchasing through AmazonSmile. When you shop on AmazonSmile, Amazon contributes a portion of your eligible purchase to the temple at NO COST to you.
To set up Your AmazonSmile account,
Visit smile.amazon.com
If you already have an Amazon account, you'll be asked to sign in. If you don't have an Amazon account, you will need to set one up. It doesn't cost anything to set up a basic Amazon account.
If you already are an Amazon Prime member, all Prime benefits will be available at AmazonSmile.
Start shopping! Remember to check out at smile.amazon.com to generate donations for our temple
During future visits to the site, AmazonSmile will remember your charity is our temple and apply eligible purchases towards your total contribution.
Your purchase must be made at AmazonSmile each time you shop for all of this to work. So, consider bookmarking the site.
AmazonSmile is not meant to replace personal donations, but to offer you one more opportunity to support the temple while going about your daily lives.
Your support, given from the heart, is a gift that supports Dharma study, meditation and practice to bring immediate and long-term happiness to our lives. By helping the Temple, you bring blessings to yourself and your family, and you accumulate immeasurable merit as the Temple will provide an inclusive community for all to practice Buddhism.
We thank you in advance for your prayers and support.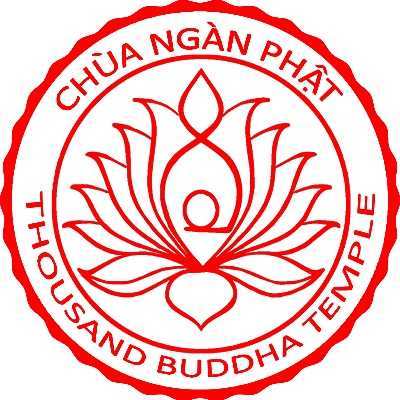 Thousand Buddha Temple
The temple is funded completely through the kindness of its supporters
Support our temple by purchasing through AmazonSmile
Thank you for your support!
THOUSAND BUDDHA TEMPLE
153 Wolfetrail Rd.
Greensboro, NC 27406
(919) 349-6892
Visitors: 311546
THOUSAND BUDDHA TEMPLE
153 Wolfetrail Rd.
Greensboro, NC 27406
(919) 349-6892
Visitors: 311546